Business Solutions powered by Web
ALPHLINE Technologies provides IT solution consulting and development services to clients who are seeking to harness the power of IT to achieve their goals.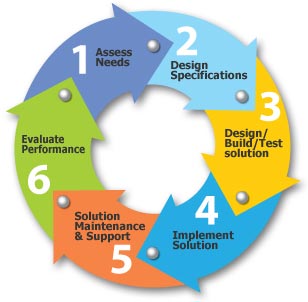 We have designed, built and maintained numerous customized solutions for clients from various industries over the years. Some of the industries where our solutions have been deployed successfully ranging from Pharmaceutical Manufacturing Environment, Fast Moving Consumer Goods (FMCG), Non Profit Organizations to Web Stores.
We pride ourselves in being able to provide the perfect fit for companies ranging from individual business owners, small-medium enterprises to large corporations. We understand every organization is different from needs to budget. In ALPHLINE, you will find a partner that will work hand-in-hand with you from understanding your concerns to finding the perfect solution and eventually ensuring professional support for your system maintenance.
Everything starts with an IDEA. Let us ensure your IDEA turns out to be the winning solution!
Please refer to our Case Studies below for a brief overview on how our experience team has resolved the business and IT needs for some of our clients.
To learn more on some of the solutions we have developed, CLICK HERE.
For funding assistance for Singapore incorporated companies, you can visit HERE for more information.
Resource Sharing Solution
Automated Approval & Tracking Solution
Automated Label Printing System
Asset Management System
Change Tracking System