Eco Plan Interactive E-Book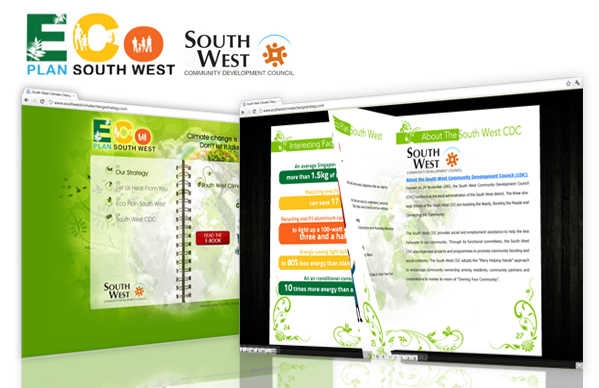 Alphline Technologies has successfully launched South West Community Development Council's ("SWCDC") Interactive E-Book Website for it's Climate Change Strategy 2012. This project is an addendum to the South West District Sustainability Blueprint - Eco Plan South West. The E-book contains strategies, tips and action plans on how the community can do their part in helping to save the environment. The E-book also serves as a platform to engage the community and collect feedback on ways to mitigate climate change.
The full Flash-based E-Book is integrated with animation, sounds & interactive components for a complete user experience.
Click here to check out the actual E-Book in action.