Pizza Hut - 100,000 Fans!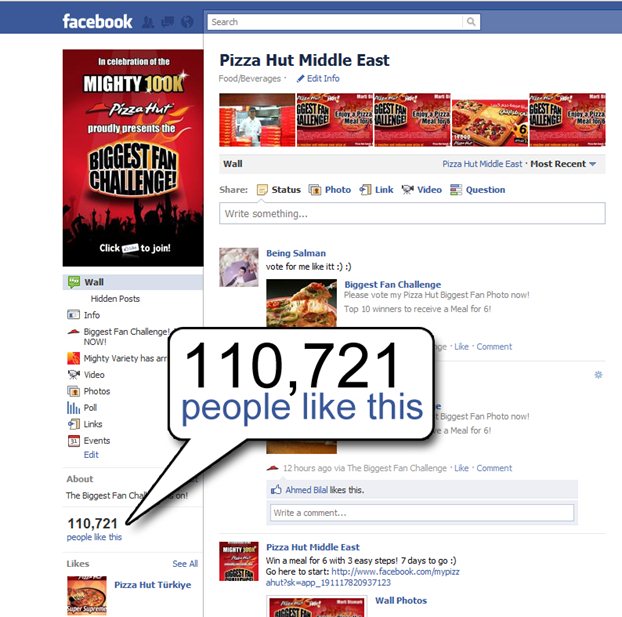 Alphline Technologies is proud to announce that Pizza Hut Middle East has now reached 100,000 fans on their Facebook fan page! We have developed and maintained their Fan page from day 1 and are actively collaborating with our client to bring their Fan page to greater heights to maximize the full benefits of social platforms. We are already looking forward to 200,000 fans very soon!
Click
here
to check out their Facebook page.